The seasons are beginning to change, and September is here, which means fall 2021 real estate and decor trends are in full swing. In the last year or so, our homes have become much more than a place to entertain and relax at the end of a work day. For some they have become your primary office, for others with children they have become school rooms or craft spaces, but the overarching theme of creating unique spaces in your home is the true outcome.
Buyers will be looking for this in their next purchase, so having your home decor and updates in line with these current trends will be key. Keep reading for my carefully curated list of the top real estate trends, each broken down by room or space, and contact me for more information about updating your spaces!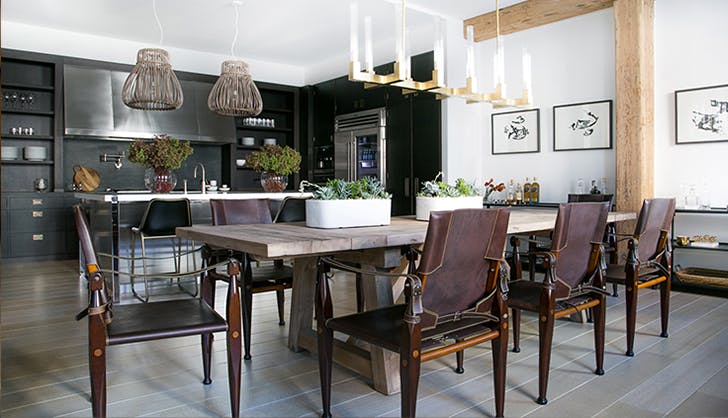 Statement Light & Cottage Elements in the Kitchen
According to interior design trends from Coveteur and other sources, a major trend for fall 2021 within the kitchen will be an emphasis on statement lighting. In the past, homeowners selected simple recessed lighting or under cabinet lighting as the main source of light in their kitchens, but for the new season buyers and prospective homeowners will be looking for kitchens with statement pendant lights, rustic chandeliers, and even industrial looking light fixtures to add an extra pop of interest to the space. In addition to the eye-catching light fixtures that will be seen in kitchens this fall, you'll also start to see an emphasis on whimsical and rustic elements. This means less bright white cabinetry and more exposed wood grains, dark stained wood elements and even bold statement facet fixtures to highlight a darker palette.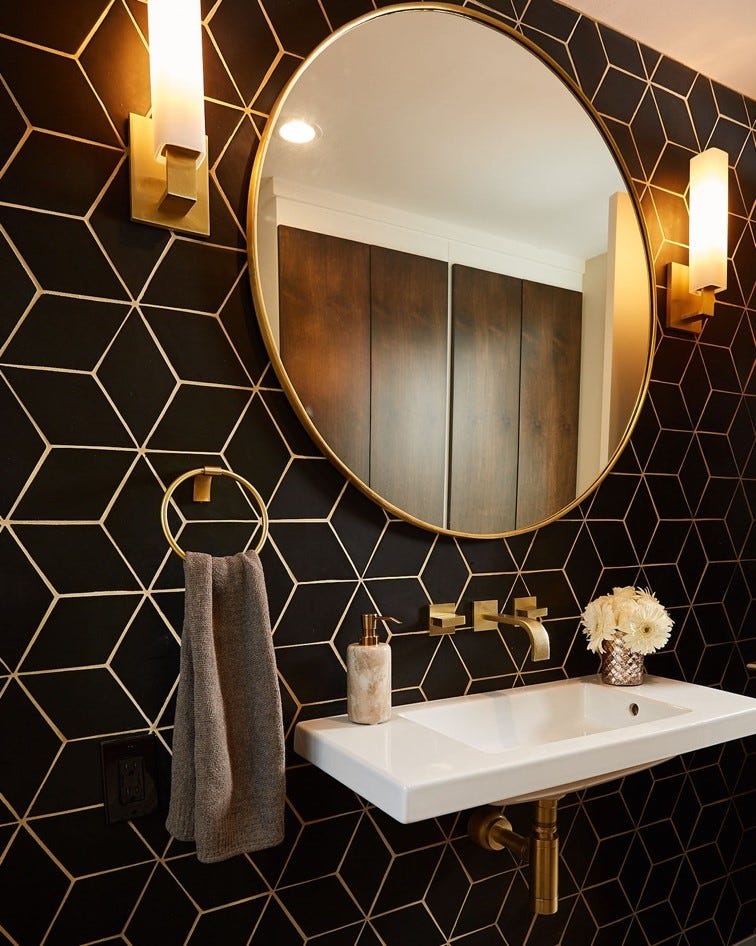 Functional Storage & Accent Tile in the Bathroom
Self-care was a major theme over the last year, and moving into fall 2021, outfitting the bathrooms in your home to be conducive to storing the necessary products will be very important. A major trend emerging for the new season is cultivating spaces with storage, function and style in mind. Buyers will be looking for vanities with tons of storage opportunities, and built-in fixtures like floating shelves and cabinets to store all of their necessities. In addition to the functional storage trends of the coming season, buyers will also be looking for accent tile. Whether the tile is large or small it is important to ensure that it enhances the space rather than making it look smaller. In the case of smaller bathroom spaces, opting to continue the tile from the floor to midway or all the way up the wall can make the bathroom appear larger. But remember, buyers are looking for functional spaces, so the easier the tile is to clean, the better.
Warm Neutrals & Traditional Floor Plans in the Living Room
Last fall the biggest trend was terracotta and rust tones with living room paint colors and accent furniture, but for 2021, the theme is warm neutrals and earthy tones. Prospective buyers will be on the lookout for cozy living room spaces featuring paint colors like sand, light gray, taupe, and even cream, with complimenting radiant light to give the room a relaxing glow. In addition to the revamp in paint color choices, recreating traditional floor plans is a trend that will be seen in 2021. Buyers are less interested in the spacious open concept floor plans that were trending in past years and want to see that broken up in new and inventive ways whether than be with a larger piece of furniture staged as a partition or kitchen islands to create a sense of privacy from one room to the next.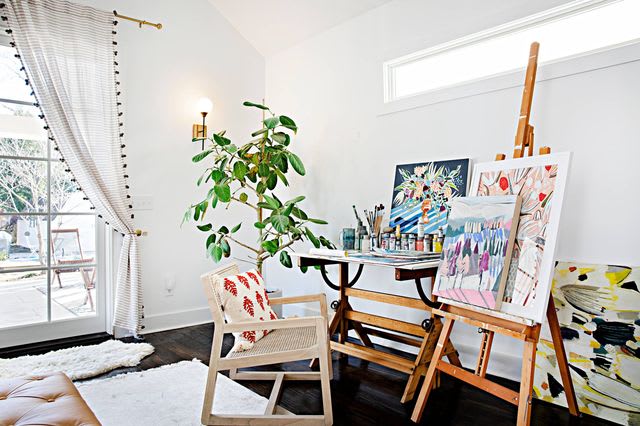 Flex & Multi-Use Spaces Through the Home
Just as the last year or so has brought forth the need for dedicated home offices and spaces for students to study remotely, it has also turned our homes into a place where we want to be creative and enjoy a bit of recreational fun. With that in mind, a major real estate trend for fall 2021 will be flex and multi-use spaces. Not only will buyers be looking for updated kitchens and bathrooms, but they will be looking for spaces with the option to use as an art studio, wine tasting room, or even a meditation room. It is important to situate your home to showcase the endless possibilities of the spaces you have to offer.